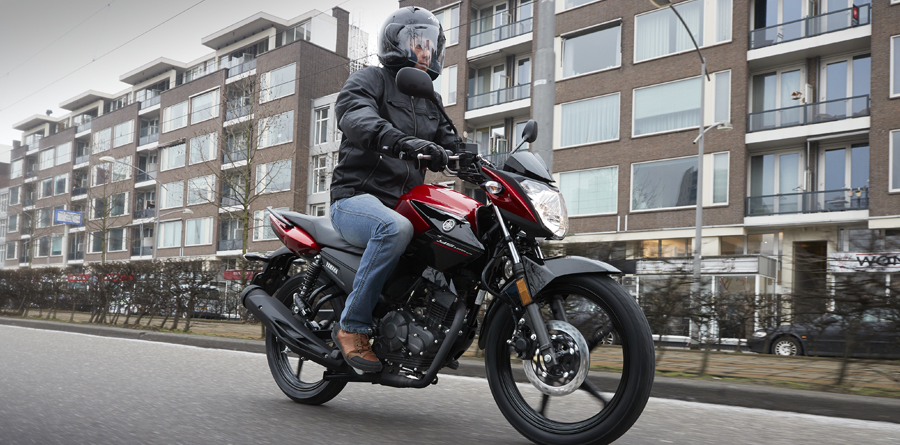 New Yamaha YS125: Ride Free. Ride Easy.
With growing congestion and increasing public transport costs, getting to work is becoming even more challenging for millions of commuters. Yamaha is committed to offering everyone an alternative way to move around the city, and our Urban Mobility line-up features a diverse range of accessible, affordable, economical and reliable models that allow you to Move. Live. Love the city.
Featuring a sporty and attractive new design whilst retaining all of the best features and assets of the successful YBR125, the new Yamaha YS125 is built to attract an even wider following. Its big wheels and plush suspension ensure easy handling - while its low fuel consumption, greater fuel autonomy and increased riding comfort make this one of the most practical and affordable lightweight commuter motorcycles.
The YBR125's popularity with European commuters can be attributed to its class leading economy and affordability, together with its legendary Yamaha reliability. Yamaha dealers report many cases of YBR125 models that have covered over 100,000 km, and it is this proven durability - as well as the professional back up provided by Yamaha's European dealer network - that has helped it to attract such a strong and loyal following. With over 150,000 units sold in Europe, the YBR125 that has proved to be an enduring success over the past 10 years.
By building on the strengths of the original YBR125, Yamaha continue the Urban Mobility success story with the introduction of the affordable YS125, a sportily styled lightweight commuter motorcycle that is designed to meet the needs and demands of these European commuters.