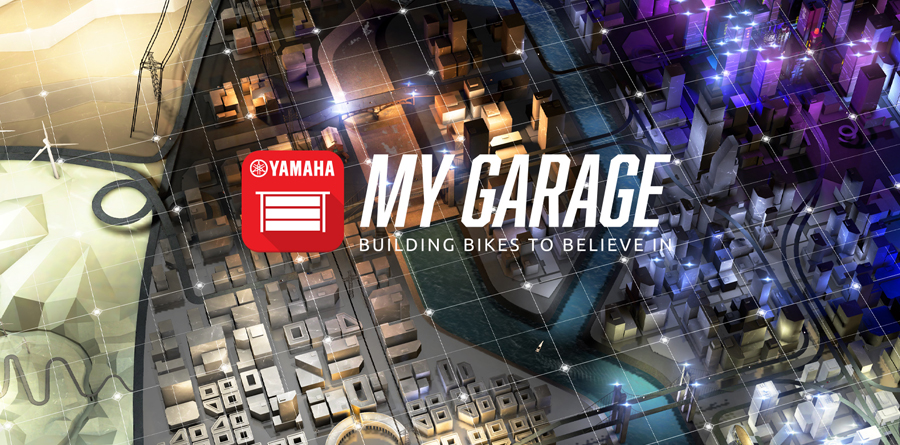 Yamaha MyGarage - The World of Yamaha
Experience how your perfect Yamaha bikes might look like with accessories fitted; any road bike is simply a download and a few clicks away.
MyGarage offers you the chance to build your dream collection of Yamaha motorcycles and/or scooters under one roof. It gives a modern and easy-to-use way to experience how your dream machines might look like with accessories fitted.
The bikes are rendered using a powerful 3D high-end-real-time-engine enabling you to see them from any angle in high-definition.
FEATURE HIGHLIGHTS
This extensive range covers every Yamaha you could wish for; your perfect Yamaha is simply a download and a few clicks away
The MyGarage app will include all the new models, accessories and colors before they hit the stores
Fill your personal garage with your dream bikes
Take photos from any angle to share your bikes with your friends
Compare prices of different models and configurations
Send your ultimate machine(s) directly to your local Yamaha Dealer to schedule a test drive, request a quote or get more information
The Award-winning Yamaha MyGarage apps have been acknowledged as one of the most popular (with 700,000 downloads since 2016) powered-two-wheeler apps on the market for motorcycle customization.
The new MyGarage app brings all MyGarage single apps together. Don't panic if you've already created your perfect Yamaha in one of the single apps, any configured machine(s) will be as saved in the new app.
Recommended: Android 4.4+*
*The apps use linear rendering, lower end and older devices do support this way of rendering which requires OpenGL ES 3
Download MyGarage